Business Partner: We provide superior solutions from standard products and services to be the best choice for our business partners.

Employee: We create a learning organization and a happy workplace to cultivate proficient workforces with profound engagement and commitment to professional excellence

Society: We engage and integrate social and environment to our business with responsibility and care for sustainable development.
About CPPC Outdoor Wear Vietnam
Charoen Pokphand (C.P.), one of the largest business groups in Thailand, provides various products & services to several areas which include retail, telecommunication and media, e-commerce and digital, property development, plastics, automotive, finance and insurance, pharmaceutical and garment & bag business. There are also many companies and factories located all over the world. Our garment and bag factories have been as an assigned OEM manufacturer of well-known brand name products for more than 30 years. In December 2014, our factory of garment and bag has been expanded and established in VIETNAM, located at Phu Tai Industrial Zone, Quy Nhon city, Binh Dinh province, one of the highest potential areas in VIETNAM : in term of garment industrial development, extensive transportation system via vessel and air directly to overseas. https://binhdinh.eregulations.org/?l=en
With total area of over 21,000 sqm. consisting of Factory building, Office building, Canteen, Parking lot, Loading area are suitable for importing materials, manufacturing and exporting ready garments and bags. Under an efficiency and effectiveness of high skilled employees, good quality control systems and effective managements, at the moment, the annual production capacity of Jackets and Pants are available more than 500,000 pcs.
Technical Seam-Sealed Waterproof Outerwear
- Snow sport such as Ski Jackets and Pants
- Marine Outerwear such as Sailing Jackets, Pants, and Life Vest
- Work wear and Uniform
- Waterproof Outerwear
- Hunting Outfits
- Swim wear
Backpacks (Future project)
- Daypacks
- Computer packs
- Technical mountain climbing backpacks
- Travel accessories
- Backpacks with wheeled handle system
Vision
Our Vision is to be earth's most customer centric company. We are devoted to achieve consistent improvement of providing products to the customers through On Time Delivery & Enhancing Customers Satisfaction by means of Quality and Value.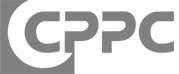 Core Values of CPPC
We will:
- Act with honesty and integrity
- Treat people with respect
- Conduct all business lawfully
- Accept individual and corporate responsibility
- Strive for customer satisfaction
- Improve and innovate continuously
- Always work effectively and efficiently